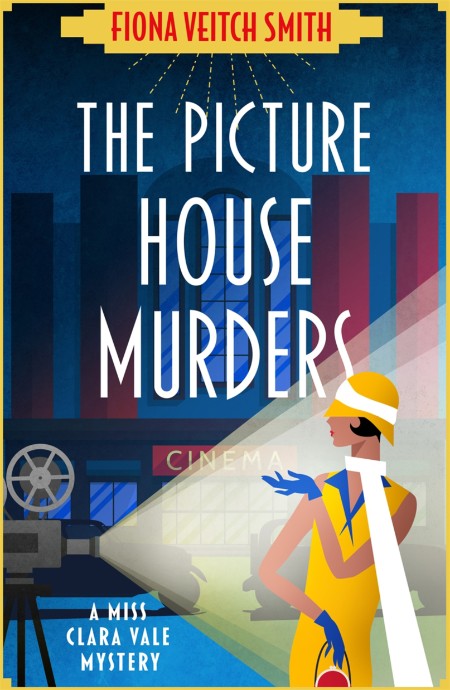 epub | 2.56 MB | English | Isbn:1471414477 | Author: Fiona Veitch Smith | Year: 2023

Description
:
Murder is no occupation for a lady... or is it?

1929: Miss Clara Vale is a woman ahead of her time. Rather than attending Oxford to bag an eligible Duke (as her mother, Lady Vale, so desperately hoped), she threw herself into a degree in chemistry, with aspirations to become a scientist in her own right.

But the world isn't ready for Clara. Unable to land a job in science because she's a woman, she is stuck behind the desk at a dingy London library.

Until her estranged Uncle dies suddenly, leaving her his private detective agency, and laboratory, in his will.

Clara couldn't become a detective, could she?

The decision is made for her when one of her uncle's old clients comes to her for help with a case surrounding the local picture house and invites Clara to see the latest show, before they discuss the details.

But during the film, a fire suddenly engulfs the picture house, with tragic consequences.

It seems at first an accident, but Clara soon begins to question if it was in fact a carefully orchestrated murder.

She's suddenly in the middle of a deadly mystery and will discover her scientific skills make her a sleuth to be reckoned with... Can she catch the killer before they strike again?
Category:
Historical, Mystery

[leech=https://rapidgator.net/file/88f3c263bc1016ebfc853a24f0a5bc01/The_Picture_House_Murders.rar]The_Picture_House_Murders.rar
For any dead links contact me on TELEGRAM : @ADTEAM1, i will update ASAP