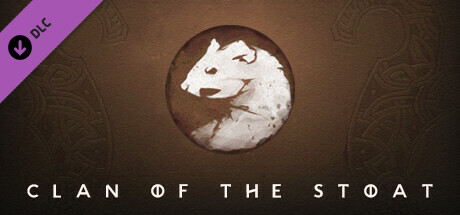 Free Download:Northgard Kernev Clan of the Stoat Update v3 2 5 34209-TENOKE
|
Size :
260.45 MB
Game Title :
Northgard - Kernev, Clan of the Stoat
Date Release:
24 Aug, 2023
Developer :
Shiro Games
Editor :
Shiro Unlimited
Genre :
:Indie, Simulation, Strategy
Language
:English, French, German, Russian, Simplified Chinese, Portuguese - Brazil, Polish, Spanish - Spain, Turkish, Italian, Korean
Description:
About This Content
?t=1692955617[/img]
?t=1692955617[/img]
?t=1692955617[/img]
Independent and protective, the populations of Kernev occupy autonomous territories, but they will unite in battle under the command of their powerful Lords. Nominoe's knowledge of Viking cultures and diplomatic ways give the Kingdom the adaptability and allies to match any challenge.
?t=1692955617[/img]
?t=1692955617[/img]
Strong-minded and popular, Nominoë leads the revolt of Kernev against Neustria. Devotee of the region's semi-pagan spirituality, he's known as a selfless and down-to-earth leader.
?t=1692955617[/img]
Contrary to their fierce rivals of Neustria, the kingdom of the Stoat relies a lot more on their lords to take care of the population, segmenting their territory in different duchies. Some prefer to work their lands, others prepare for any attack that could endanger their domain. This diversity makes Kernev into a strong Bastion of peace and economy.
Thanks to their ties with the northern clans, some of their monks can be seen using and forging Vikings artifacts and relics.
?t=1692955617[/img]
?t=1692955617[/img]
?t=1692955617[/img]
You can make a Duchy by creating a fort on a zone. You will then be able to specialize it by evolving the fort.

The clan can collect Levies from their duchies. Your levies will give you different bonuses depending on the composition of the duchy you're collecting.

Monks can learn from Viking Artifacts like Lorestones.

?t=1692955617[/img]
Fame 200: Feudal Duties
Levy bonuses are increased.

Fame 500: Exceptional Measures
You can raise 2 Levies at the same time.

?t=1692955617[/img]
Mutual Effort
Levies can be shared with allies.

Marches of Brittany
Sentries can enter enemy territory.

The first Sentries recruited do not count in Warband limit.

Inland Protection
Lords can move freely inside the territory and its adjacent zones.

Landlords
Forts give more Livability to the Duchy they're in.

Decima
Monasteries and their evolutions collect Krowns from workers in their and adjacent zones.

ScreenShoot
System Requirements :
OS: Windows Vista or better: 64 bits required
Processor: Intel 2.0ghz Core 2 Duo or equivalent
Memory: 1 GB RAM
Graphics: Nvidia 450 GTS / Radeon HD 5750 or better
DirectX: Version 10
Storage: 1 GB available space
Additional Notes: Minimum display resolution: 1366x768
For any dead links contact me on TELEGRAM :@ADTEAM1, i will update ASAPDownload Links

[leech=https://rapidgator.net/file/bcfedf195695a015497fc26a63e87251/Northgard.Kernev.Clan.of.the.Stoat.Update.v3.2.5.34209-TENOKE.zip]Northgard.Kernev.Clan.of.the.Stoat.Update.v3.2.5.34209-TENOKE.zip